2023 Acura RDX Release Date, Redesign, Specs & Colors

Anticipation grows by the day for the 2023 Acura RDX, the multifaceted Acura SUV that blends refreshing style and upgraded power. The 2023 Acura RDX release date will be here soon, and we're super excited about delivering this model to our local community. Learn more about what we think will make this SUV special when it comes out from behind the curtain later in 2022.
Are You Ready for the 2023 Acura RDX Release Date?
Based on previous releases, we expect the 2023 Acura RDX release date to be in summer 2022 at the earliest. For now, you can look at the towing capacity, fuel efficiency, and customization options available on the 2022 Acura RDX for a preview of what's coming. We have confirmed a 2023 Acura RDX base trim level and will know soon about others.
Sign up for updates on the available trim levels for the 2023 Acura RDX inside our showroom. We'll contact you as soon as we know if there will be an Acura RDX Technology package in 2023. When we receive word that our new Acura RDX SUVs are on the way, you'll be the first to see them in person at Phil Smith Acura.
2023 Acura RDX Redesign
Look for new customization options in the 2023 Acura RDX redesign. We're excited about some possible new exterior colors and wheel designs to be added into the fold in the upcoming model year.
The 2023 Acura RDX changes will likely be predominately style-based. A gorgeous front grille is a signature element of Acura SUVs, and this design will be no exception. Pay attention to the 2023 Acura RDX release date and the 2023 Acura MDX full-size SUV to see how the future of adaptable SUV models will look, drive, and feel going forward. The Acura RDX vs. MDX are leading the way in the large luxury car segment.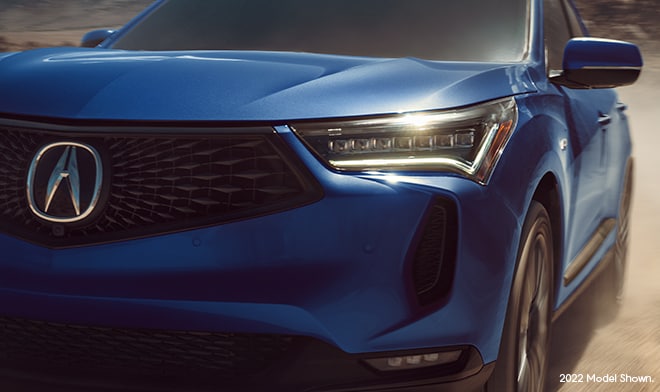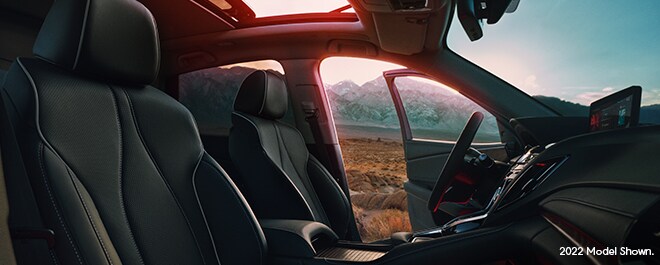 2023 Acura RDX Interior
Sit back and relax in the upcoming 2023 Acura RDX interior. This cabin space will be easy to clean and organize. You'll always be able to secure precious cargo inside your vehicle. Five passengers can wrap themselves in luxury inside the 2023 Acura RDX.
Whichever trim you select, you get top-level comfort and problem-free driving day in and day out. The 2023 Acura RDX will reportedly have an innovative touchpad infotainment display and seats that adapt to your situation. Push a button to make your cabin cargo-friendly right away.
2023 Acura RDX Specs
Look for official 2023 Acura RDX specs to be available as we get closer to the release date. Once we get an official notice of when we'll be receiving the 2023 Acura RDX, we'll be able to fill you in on everything this vehicle brings to the table.
We look forward to seeing how the 2023 Acura RDX measurements fit you and your crew inside our showroom. There's nothing like having a car that feels custom-made whenever you hop into the driver's seat.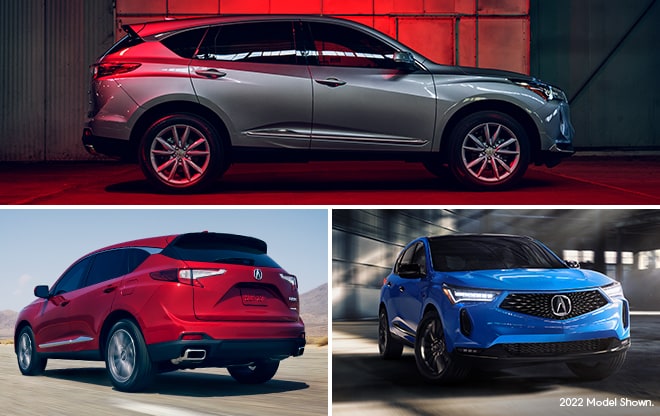 2023 Acura RDX Colors
We believe that some new options will be available for this model year. Keep your eyes peeled for these 2023 Acura RDX colors:
Platinum White Pearl
Lunar Silver Metallic
Modern Steel Metallic
Gunmetal Metallic
Majestic Black Pearl
Performance Red Pearl
Fathom Blue Pearl
Apex Blue Pearl
Our interior materials and color options make a splash too. We'll update you with those options once we know more about the arrival of the 2023 Acura RDX.
FAQ About the 2023 Acura RDX
Are you waiting for the 2023 Acura RDX to arrive? You're not alone. Our vehicle experts are eager for this new Acura redesign to take center stage. Here are some of the questions we're already answering from drivers that want to schedule a test drive when the 2023 Acura release date is here.
When will the 2023 Acura RDX be released?
The 2023 Acura RDX release date is expected to come to fruition in the latter months of 2022. A late summer release would be the earliest we see this model in person. If you want to know when this car is coming before anyone else, reach out to our showroom. We'll put you on our list of drivers to contact as soon as we know this car is coming.
What changed on the 2023 Acura RDX?
If you like a stylish car, you will love our designers' updates to the 2023 Acura RDX redesign. We believe many 2023 Acura RDX changes will have to do with this vehicle's outward presentation. Look for new colors that add flair to the options available.
Will there be a 2023 Acura RDX hybrid?
Though Acura can add a hybrid model to the SUV segment soon, it's not probable for this model. Compare hybrid vehicles and fuel-efficient models on our lot at Phil Smith Acura.
---
Need More Information About The Acura RDX? Contact Us!
Make an Inquiry