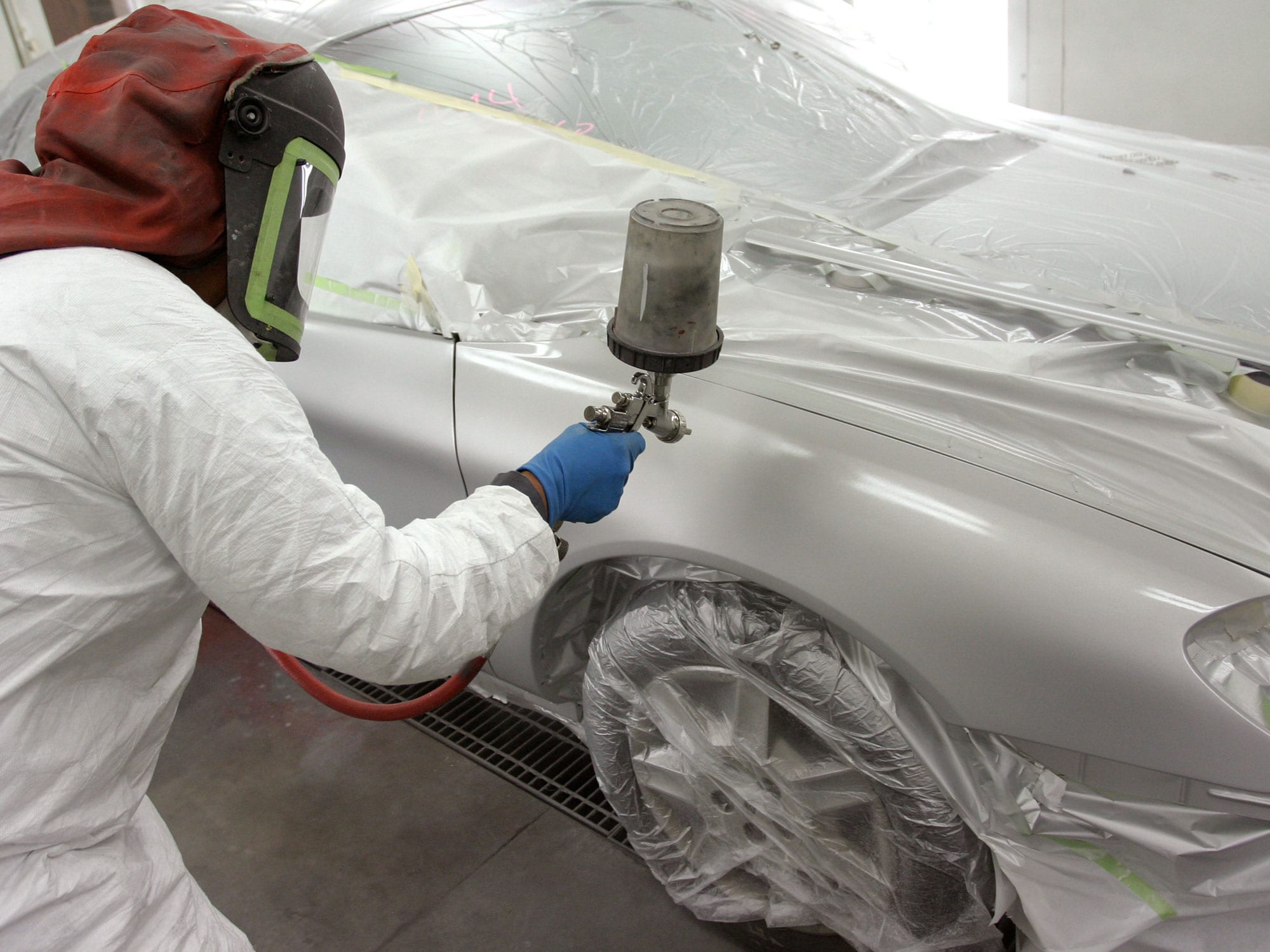 Acura Body Shop & Collision Center In Pompano Beach, FL
Our Acura body shop in Pompano Beach, FL, is staffed by certified technicians who are passionate about their work. Our team is always pleased to see Acura vehicles driving on the road, and we often wonder if they're vehicles we sold to members of our community. We know your Acura car is a big part of your life. After all, it's how you get around. You don't want to trust such a vital thing to any old shop - bring it to the experts instead.
Acura Collision Center Near Fort Lauderdale, FL
Vehicles suffer wear and tear as you drive them around town, and sometimes you'll end up in a collision. Unfortunately, this is simply a part of life as a vehicle owner. Our Acura-certified collision center is the place to go to get your Acura automobile serviced. We can assist you and your vehicle with a wide range of issues.
If your vehicle has started to lose some of its luster under the hot Florida sun, we'll refresh the exterior to like-new condition. We can help repair any chips, rust, or paint damage that has been caused by the elements or a collision of some kind. You don't need to drive around in Pompano Beach, FL, in need of body repair or auto paint refinishing - visit us today to get your car's exterior restored.
Our Acura body shop can handle problems that are more intense than a paint scratch, too. Fender benders can result in dents that are unsightly, even if they don't prevent your vehicle from driving. When you need these dents fixed, we're happy to help you out. We'll do everything we can to remove any dents from your vehicle without adding a paint job to the list of things you need.
If you've been in a more severe collision, some of the parts of your Acura vehicle may have suffered irreparable damage. If this has occurred, don't fear - we can get you fixed up with genuine Acura parts. This can keep your warranty intact, allowing you to continue enjoying coverage and peace of mind as you drive. Our team is friendly and dedicated, and we're your best bet for Acura auto service near Fort Lauderdale, FL.
Your Friendly Local Auto Body Shop in Pompano Beach, FL
In addition to body work, our team can handle any auto maintenance or repair job you've got for us. Whether you need your tires rotated, your oil changed, your transmission rebuilt, or a door replaced, we have your back. Our Acura-certified body shop will even work on vehicles from other manufacturers, ensuring you get top-tier service no matter what you drive.
However, while we are happy to accept vehicles from other manufacturers, we do specialize in Acura services. We understand these vehicles inside and out and have expert technicians who are trained to repair and maintain Acura cars. If your Acura vehicle is facing any problems, it's smart to bring it to us instead of the shop that doesn't have technicians who are certified to work on Acura automobiles.
Your New Favorite Acura Body Shop Near Fort Lauderdale, FL
When you bring your vehicle into our service bay, you'll be in good hands. Our Acura auto body shop staff works closely with our parts department to ensure you get the parts you need. If you have a less serious maintenance concern, we'll work hard to get your car turned around quickly. While you wait, enjoy our complimentary coffee, waiting area workstations, children's play area, and Wi-Fi. Visiting an Acura body shop in Pompano Beach, FL, has never been so convenient.
Frequently Asked Questions
Do Acura vehicles have a collision avoidance system?
In recent years, Acura automobiles have featured an increasingly dynamic range of safety technologies that embrace the future of driver and passenger protection. For example, the Collision Mitigation Braking System warns you about upcoming obstacles and even applies the brakes for you in an emergency. Lane-keeping assistance technologies nudge you back into your lane if you start to drift. Acura is working to create a collision-free world.
What services are offered by the Acura Body Shop?
We will gladly handle just about any auto service task you see fit to bring us. Our team can change your oil, remove any dents in your vehicle, fix up your paint job, rotate your tires, or make more intensive repairs if the need arises. Reach out to our friendly dealership staff today to schedule your next Acura service appointment in Pompano Beach, FL.