2023 Acura TLX Release Date, Interior & Specs

Power, performance, and prestige are just some of the words we use to describe the new 2023 Acura TLX. This midsize luxury sedan is a head-turner. We've recently gotten to see one for ourselves at a factory training event, and we can't wait to share with you everything we know (and everything we're allowed to reveal). If you're a fan of race-inspired luxury, this is a vehicle that should be at the top of your list when it comes time to bring home something new.
Say Hello to the 2023 Acura TLX Trims
What does it feel like to fly? What does it feel like to have tremendous power under your control? What does it mean to look forward to every moment behind the wheel? The engineering & design team for the 2023 Acura TLX answers those questions with the following trims
Acura TLX
Acura TLX Technology
Acura TLX A-Spec
Acura TLX Advance
Acura TLX Type S
Acura TLX Type S PMC
With precision craftsmanship defining everything we do, you can bet that all the details for every 2023 Acura TLX have been poured over many times. You'll love knowing that every trim comes with race-inspired gauges, a 10.3 inch touch-screen infotainment center, smartphone connectivity, ADAS driver's safety, and more. Like what? We'll get to those details in the coming sections.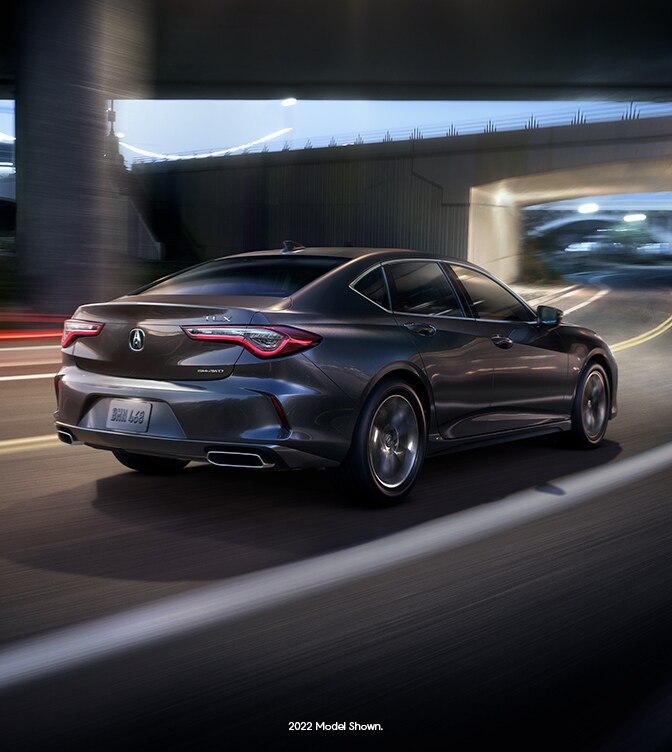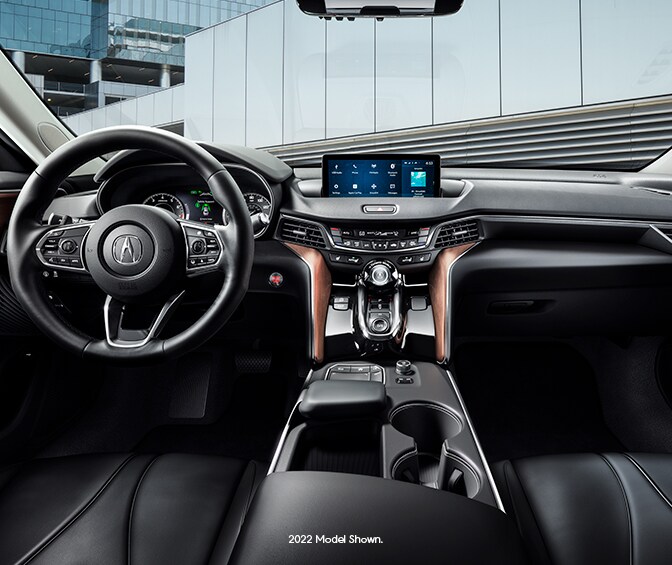 Indulge in Your 2023 Acura TLX Interior
Your 2023 Acura TLX is a true sports sedan. But sporty doesn't have to mean skimpy when it comes to cabin room. You and your passengers will love the relaxed atmosphere created by 93 cubic feet of passenger volume. There are plenty of clever spaces to store your gadgetry, but when it comes to suitcases and the like, your trunk offers 14 cubic feet. Let your inner stylist run wild. There are more color and trim options than you'll know what to do with. So please speak with one of our vehicle specialists. They know what looks best on the 2023 Acura TLX, so you can lean on their insights.
2023 Acura TLX Specs
As you might expect, the 2023 Acura TLX engine is the star of the show. Actually, there are two engines to choose from. So whether you're looking to squeeze efficiency out of your drive or need all-out domination, we've got powertrains to suit. Get things started with a turbocharged four-cylinder with 272 horsepower, which, according to the EPA, will give you up to 22 city mpg, 31 hwy mpg, and 25 combined mpg.1 Step up to the V-6 and have 255 horsepower of bi-turbo madness at your disposal. The V-6 gives you an EPA-rated 19 city mpg, 25 hwy mpg, and a combined 21 mpg.1
Both engines give you everything they've got, thanks to a quick-shifting ten-speed automatic. FWD is standard, but AWD is available. You'll find AWD standard on upper trims. The Type S and Type S PMC benefit from a specially tuned version of the stock tranny, a stiffer chassis, stronger brakes, and advanced suspension. Where will your 2023 Acura TLX take you?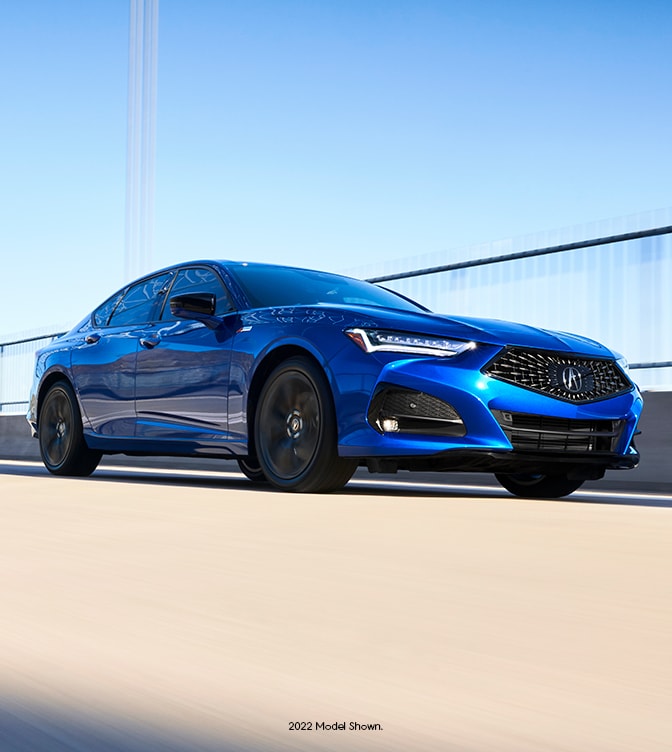 2023 Acura TLX Release Date
So when's the 2023 Acura TLX going to make its appearance in showrooms? Sign up with one of our sales specialists to be kept in the know. We're not allowed to reveal the release date ahead of the factory, but trust us when we say it's coming sooner than you might think. You can work with a vehicle specialist to put your name on the perfect one or discuss what it would take to configure yours for delivery.
2023 Acura TLX Changes & FAQs
One of the most significant upgrades to the 2023 Acura TLX is the introduction of the Type S PMC Edition. PMC stands for Performance Manufacturing Center (the facility responsible for the legendary NSX). The 2023 Acura TLX inherits a few exclusive colors from the NSX, including Curva Red, Long Beach Blue, & 130R White. Any of those colors pair beautifully with all-new carbon fiber, aluminum, or real wood inserts.
Configurable ambient lighting will delight your passengers with colors named after the exotic destinations that inspired them. You'll have a touchpad controller (with cleverly positioned wrist support) and an all-new rotary shifter right in the middle of the center stack. There's even more to dive into with the 2023 Acura TLX, so let's get into it.
When will the 2023 Acura TLX be available?
We invite you to check back here or sign up with a TLX specialist for more updates. While we can't exactly tell the public when the 2023 Acura TLX will be here before the manufacturer does, we can promise the release date is sooner than you might think.
What are the main changes to the 2023 Acura TLX?
The most notable changes are interior enhancements such as revised control positions and styling options like kevlar, aluminum, and natural wood. There are also significant improvements to your 2023 Acura TLX sedan's curb appeal. Look for custom colors on the PMC Edition.
What colors will the 2023 Acura TLX come in?
Besides favorites from the current model year, everyone's talking about the NSX colors that have found their way to the 2023 Acura TLX. Look for 130R White, Long Beach Blue, and Curva Red.
---
Need More Information About The Acura TLX? Contact Us!
Make an Inquiry
---
1Based on 2023 EPA mileage ratings. Use for comparison purposes only. Your actual mileage will vary, depending on how you drive and maintain your vehicle, driving conditions, and other factors.