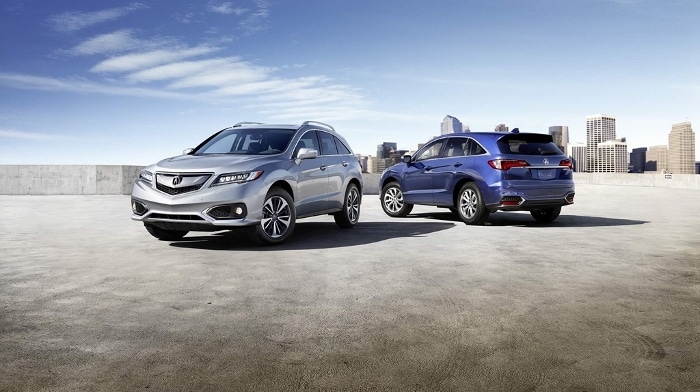 We've recently showed off some of our favorite SUVs and crossovers here on this blog. Here at Phil Smith Acura, we've noticed that some drivers use these terms interchangeably. Did you know that there are actually some differences between these types of models? We can break down the pros and cons of each, while helping you decide which kind of vehicle works best for you and your family.
The biggest difference between SUVs and crossovers is that they're built on different platforms. A platform is something an automaker uses to build a variety of vehicles. It saves time and money in the manufacturing process. A crossover would be built on the same platform as a car, while an SUV is built on the same platform as a truck.
This means that a crossover is built with a "unibody" architecture, with the body and frame in one piece. The SUVs use a "body on frame" design, meaning that the body and frame are built separately and put together later on. In some cases, SUV is just used as a blanket term. As you can see, that's not always accurate.
The models on our lot are actually all crossovers. The 2019 Acura RDX is a smaller model, while the 2018 Acura MDX is a three-row vehicle that most drivers think is an SUV. Some just associate that term with larger models, but technically these Acura vehicles are all crossovers. All terminology aside, both of them will impress you with their features, capabilities, and technology. So why not come in and take one for a test drive today?
Whether you're looking for a family car or a great vehicle for a weekend adventure, visit our Acura dealership. Our dealers will make it easy to drive away in the perfect new Acura model. We look forward to helping you!